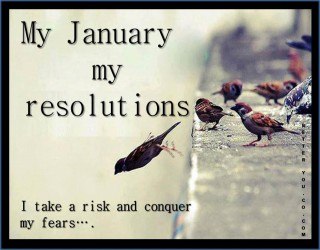 Maybe you decided not to make any this year, or perhaps you made a few that may have already started to slip by the wayside.  If so, you're definitely not alone!
But why do we tend to lose motivation so quickly?  The answer's in the question…Why?  I'll explain.
As we emerge from the hectic whirl of Christmas, before we know it we are suddenly expected to publicly declare what we want from the year ahead and to have it all planned out!  So we dash off a list of goals, without giving them due consideration.
In fact, this quieter second week in January is a much better time to be gently considering the year ahead.  Now that the hectic holidays are over, it's an opportunity take a moment to properly consider why we want to change, and how we are going to make that change, rather than just the end goals.
Its not what we do that counts.  It is the why and the how that are important.  Its called 'goal mapping' and it's something that the corporate world invests heavily in because it reaps rewards.
When we avoid the trap of focusing purely on our goals, our minds can  focus on the positives those goals will bring to our lives and plan the steps we need to take in order to achieve them.
Step 1:  Language.  We need to shelve the dictatorial 'I should' mentality and discount the opinions of others.  Its time to focus on what we want to achieve for ourselves.  If deep-down we are not truly excited about the benefits this goal will bring us, success is going to be impossible to achieve.
Step 2:  Mindfulness.  We must focus on what we want and ensure we are fully committed to our goals.  We don't want our brain to lose interest or we will fall at the first hurdle.
Step 3:  Harness Tradition.  Resolutions are age-old powerful cultural customs embraced by many.  This is a great way to fuel our motivation over the weeks and creates a powerful support network.
Step 4:  Let Go.  Reaching new goals means letting go of old habits and replacing them with new ones.  Our brains are hard wired to resist change and we will face challenges and fears.  This where mindfulness and planning comes in.
Step 5:  Plan Ahead.  By planning ahead we can reduce the impact that the challenges have on our journey.  We will be ready for each one well before we face it, and won't be sidetracked from following our new rules which will become our new habits.
Step 6:  Believe. A successful resolution is not only about commitment but also about belief. When our brain believes we can achieve our goal, hypnotherapy or visualisation can then help us 'see' our new body, life, skills or whatever we are trying to achieve.
Gook luck and keep positive!